OUR SPONSORS
THE ORGANISATIONS THAT MAKE US TICK
KAPPA TEAMWEAR
Ice Hockey Teams Technical Kit Partner as we believe that both the GB Programme, and the sport as a whole, shares the same ambition as Kappa.
We are looking forward to a long term relationship and are thrilled to be part of the journey ahead.
Joe Pilato, Kappa UK Sports Marketing
MOWBRAY SPORTS
Mowbray Sports are pleased to support the GB Para Ice Hockey Team and look forward to a long and successful relationship.
We have been involved with ice hockey for many years, during which we have supplied and supported many teams, clubs, associations, IHUK and GB Teams so adding The GB Para Ice Hockey Team to that list was not a difficult decision.
Geoff Hemmerman, Mowbray Sports
GB SUPPORTERS CLUB
GBSC was setup to support all of the GB National Ice Hockey teams, and we are proud to include Para Ice Hockey within that support.
We know the amount of time and effort that the players and staff put in to the programme, despite having no direct funding, and so are pleased to be able to help the team where necessary.
Annette Petrie, Chair – GBSC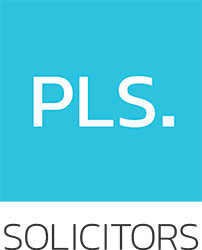 PLS SOLICITORS
We have seen first-hand the dedication and hard work these athletes put into their challenging sport. They really are an inspiration to those who have been fortunate to watch or play.
We also know the fundraising challenges they face and we hope our sponsorship can help the squad focus their attention on the ice to do us proud in representing our country.
Dan Hickey, PLC Solicitors
VICTORY HOCKEY
We started the company to help give back to the hockey community. As we love jerseys and apparel, working on a design for the GB Men and Women's Teams jerseys was ideal!
Victory Hockey UK has been lucky enough to be involved with Para Ice Hockey for several years, initially with the Manchester Mayhem & then with Great Britain so we understand the amount of time and effort everyone involved with the sports puts in.
Peter Hagan, Victory Hockey